ENROLLMENT
Open enrollment is active for the 2023 - 2024 school year!!!
EXCITING NEWS!!!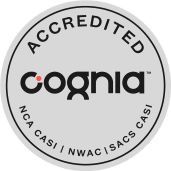 The Academy at WCC is accredited!!!
"Cognia offers accreditation and certification, assessment, professional learning, and improvement services to institution and other education providers. As a global nonprofit working in over 80 countries, Cognia serves 36,000 institutions, nearly 25 million students, and five million educators every day."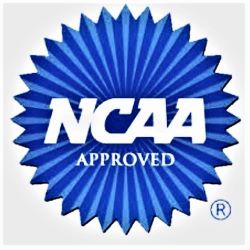 (Enter "Texas" and "Academy at World Champion" in search field for verification).
"The NCAA (National Collegiate Athletic Association) serves as the governing body for college athletics. It certifies the academic and amateur credentials of prospective collegiate athletes. ... NCAA Eligible courses have been individually reviewed and verified as meeting the rigorous criteria set forth by the NCAA."
Our Mission
The Academy's mission is to provide high quality academic education for all students, implement college readiness programs, encourage individuality, and promote the physical, social, cognitive, and emotional development of all students in a positive and safe learning environment.
Our Goals
1. To offer academic opportunities to student athletes regardless of socio-economic background.
2. To offer a comprehensive college preparatory academic program that is accredited and NCAA approved.
3. To offer a flexible school schedule that meets the needs of the athlete's training and competition schedule.
Equal Opportunity Policy
The Academy at World Champions Centre school admits students of any race, color, national and ethnic origin to all the rights, privileges, programs, and activities generally accorded or made available to students at the school. It does not discriminate on the basis of race, color, national and ethnic origin in administration of its educational policies, admissions policies, scholarship and loan programs, and athletic and other school-administered programs.
Check Us Out!