ENROLLMENT
Open enrollment is active for the 2022-2023 school year!!!
EXCITING NEWS!!!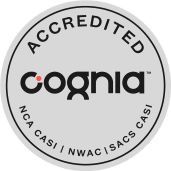 The Academy at WCC is accredited!!!
"Cognia offers accreditation and certification, assessment, professional learning, and improvement services to institution and other education providers. As a global nonprofit working in over 80 countries, Cognia serves 36,000 institutions, nearly 25 million students, and five million educators every day."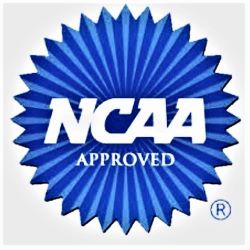 (Enter "Texas" and "Academy at World Champion" in search field for verification).
"The NCAA (National Collegiate Athletic Association) serves as the governing body for college athletics. It certifies the academic and amateur credentials of prospective collegiate athletes. ... NCAA Eligible courses have been individually reviewed and verified as meeting the rigorous criteria set forth by the NCAA."
The Academy and COVID-19
Proven to be prepared for the unprecedented, The Academy prides itself in having a uniquely established program that allows our scholars to easily transition from an in-person to virtual classroom instruction platform. Our scholars are able to adapt swiftly and confidently while "leveling up" in their education. We are so proud of them!
Please continue to view our website to learn more about our hybrid program.
Our Mission
The Academy's mission is to provide high quality academic education for all students, implement college readiness programs, encourage individuality, and promote the physical, social, cognitive, and emotional development of all students in a positive and safe learning environment.
Our Goals
1. To offer academic opportunities to student athletes regardless of socio-economic background.
2. To offer a comprehensive college preparatory academic program that is accredited and NCAA approved.
3. To offer a flexible school schedule that meets the needs of the athlete's training and competition schedule.
Check Us Out!