EXCITING NEWS!!!
The Academy at WCC is now ACCREDITED with NCA CASI, NWAC, and SACS CASI.
(via Cognia formerly AdvancED)
Thank you to our school community for helping us reach this huge milestone. We look forward to working with you as we continue to progress in our continuous improvement journey.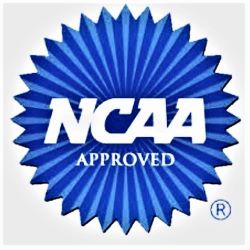 ​The Academy is a NCAA approved school.
(Enter "Texas" and "Academy at World Champion" in search field for verification).


"The NCAA (National Collegiate Athletic Association) serves as the governing body for college athletics. It certifies the academic and amateur credentials of prospective collegiate athletes. ... NCAA Eligible courses have been individually reviewed and verified as meeting the rigorous criteria set forth by the NCAA."
The Academy and COVID-19
Proven to be prepared for the unprecedented, which was COVID-19, The Academy prides itself in having a uniquely established program that allowed our scholars an easy transition into a virtual classroom instruction platform. As state and local mandates for Stay-at-Home orders were implemented, our scholars were already able to adapt swiftly and confidently in continuing their education. We were able to come back from our spring break, and return to learning without interruption in time and resources. We are so proud of our scholars who were able to adjust to their "new normal." Please continue to view our website to learn more about our hybrid program.
Our Mission
The Academy's mission is to provide high quality academic education for all students, implement college readiness programs, encourage individuality, and promote the physical, social, cognitive, and emotional development of all students in a positive and safe learning environment.
Our Goals
1. To offer academic opportunities to student athletes regardless of socio-economic background.
2. To offer a comprehensive academic program that is NCAA approved.
3. To offer a flexible school schedule that meets the needs of the athlete's training and competition schedule.
Gifted and Talented Opportunities


​